Brief review
The all new SM-A515F, which seems the successor of the popular SM-A505F, now has the new firmware file for Vietnam region.
SAMSUNG named it "A51" and very likely it will hit the markets in early 2020. Moreover, it will be sold in over 100+ countries.
The device ships with Android 10 as expected. The new device will need an updated version of flashing software, such as Odin. Why? Please read below.
Dynamic Partitioning and the new "super.img"
The new approach from Google has been found to address the issue when there is no space left on some of system partitions during OTA upgrade.
The latest Google's operating system, Android 10 now uses "Dynamic Partitioning". Read more information about it here.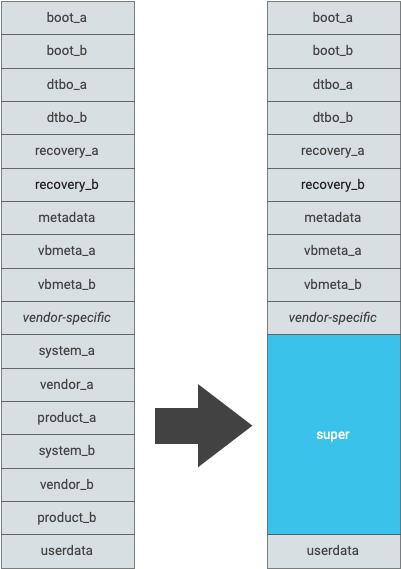 As the result, the vendors like SAMSUNG will issue new firmware structure, replacing the outdated "system.img" to the new "super.img". The new "super" images consist from "system.img", "vendor.img" and "product.img".
The latest ODIN can flash separate "system.img", "vendor.img", "product.img" files, but it will not recognize the new super images. This means that the new flashing software must be used in order to flash files from a zip package that comes from FOTA. This also applies to all new models that come from Samsung.
Now it is time for ODIN developers to implement this exciting new feature.
Firmware information
AP/Modem/Bootloader version: A515FXXU1ASKJ
CSC Version: A515FOLM1ASKJ
Region: XXV — Vietnam
Build Date: 2019-11-27
Changelist: 17382162
OS: Q (10)
Download link: